About Bio Deer
Bio Deer is the leading Brand owned and operated 100% New Zealand company to develop advanced health supplementary products in New Zealand based on wide knowledge and rich experience in nutritional science.

We aim to develop wide range of health supplements essential to maintain optimum health and we provide Preventative health supplements for future diseases.
Our Goal
We are aim to develop the wide range of health foods with advanced material in New Zealand and distribute those to all over the world.
In NZ Western medical technology can only cover 20% of diseases known to man. There seems to be same medical situation in other countries.

To solve this problem we apply integrated health supplements to cover the 80% outstanding in NZ. To achieve this we concentrate on the preventive side of diseases especially factors that cause problems
Quality Control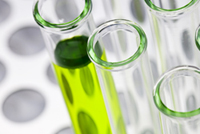 Bio Deer have very strict inspection system to ensure products meet specification. It ensures from the raw materials through the manufacturing process, to all finished goods to pass the required final quality criteria.

All products from Bio Deer are made utilizing the best quality GE-free ingredients to be capable to supply them local and international market.